You need an account with a binary options broker if you want to trade with binary options. It is not possible to trade with binary options without an account with a broker. A binary options broker is a company that acts like an underwriter for binary options. They decide which options they want to offer you to buy. If you chose to buy one then they will take the opposite position.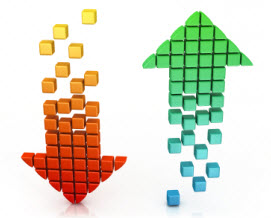 They will pay you your profit if your option matures in the money and they will make a profit if the option matures outside the money. If the option matures outside the money they get to keep the money you paid for the option.
It is very important that you understand how binary options work before you start trading with them. If you do not know that the broker makes money when you lose money then you risk feeling scammed when you find out. This does however not make binary options into a scam. All options have underwriters that earn money as long as the options mature outside the money. Whether this is the broker or a third party doesn't really matter since it is publicly traded assets that decides whether the option matures in the money or not. The broker can no more affect this than a third party underwriter would be able to.
Choosing a broker
It is very important that you chose an broker that is a good option for you. You should chose a binary options broker that allows you to trade with the options you want to trade with and that give you a good chance to earn money. Below we are going to look a little closer on what you should think about when you chose a binary options broker.
Always chose a regulated broker
You should never chose an unregulated broker. An unregulated broker is not bound by the same rules as regulated brokers and are usually illegal. Unregulated brokers are often scams that will take your money and make sure that you lose it. They will not let you withdraw money even if you do make money.

You should not only chose a regulated broker but also a broker that is regulated/licensed in a jurisdiction that offer a well developed binary options regulation. A regulation that classifies binary options as financial instruments and that forces the broker to keep the brokers money and customer funds on separate accounts.
I recommend that you chose a broker that is regulated on Malta or Cyprus.
What assets do you want to trade with
Binary options can be based on a number of different types of assets. Most options are based on stocks, currency pairs, indices or commodities.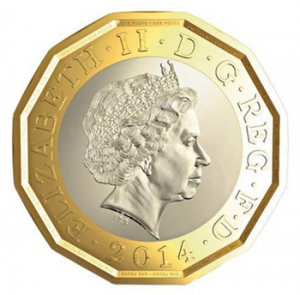 Different brokers have different focus. Most brokers offer options based on different types of asset but this does not mean that all brokers will have the same selection. One broker will offer mostly currency based options will another will focus more on stocks. A low number of brokers focuses exclusively on one asset class. You should chose a broker that has a large selection of options based on the type of asset that you want to trade with. The type of asset you know the most about. If you want to be able to trade with options based on a certain asset, such as a certain stock then it is very important that you verify that the broker you are looking at is offering options based on this option before you register an account.
Does the broker offer the type of option you want to trade with?
More or less all brokers of regular classical binary options but if you want to trade with another type of option such as one touch option, inside/outside options etc then it is very important that you make sure that the broker offer this type of option. The same is true if you want access to any other function such as the ability to close your position early.
Chose a broker with a good reputation
Always make sure that an broker has a good reputation before register with them. See what review websites have to say and what the brokers customer say on different forums. Be aware that you can find negative comments about almost any broker if you go out looking for them. A lot of people start trading with binary options without understanding how they work and they then get upset when they lose money due to their own ignorance. Instead of accepting their own shortcomings they complain on different forums about things they should have know before they started trading such as that the broker earns money when they lose money. You need to read the comments with a skeptic mind and see if the posters have proper complaints or not. The answer is usually that they don't.
Do they offer good customer service
Always chose a broker that has a good customer service that answer all your questions quickly.  If the customer service is good then that increase the chance that the broker as a whole is good.
Do they offer a good bonus
Bonuses are becoming increasingly rare in the industry and Cyprus have banned all brokers that are licensed in Cyprus from offering any bonus. It is likely that other jurisdictions will follow suit. A large bonus (any bonus) is not a sign of a good broker but rather a sign of a broker that you should avoid since they are regulated under a less client friendly regulation. I recommend that you do not consider the bonus when you chose a broker.
Do they make it easy to deposit money?
Always make sure that the broker you choose offer banking options make it easy for you to deposit and withdraw money. I recommend choosing a broker that allows at least one free withdrawal each month.