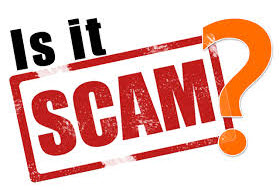 I often get asked if cyber futures and binary options are scams. Many tell me that they have heard that they are scams or tell me that they have a friend that got scammed when he started trading with binary options. My first thought is always to say no and explain why binary options are not a scam. Binary options is a financial instrument that allows you to make a lot of money. The terms and conditions that applies while trading is clearly stated on all broker websites.
This is true but a more nuanced honest answer is this:
Binary options are not a scam but some brokers and other services are
The binary options industry is a young industry and the regulation is always evolving to offer the traders better protection. It is a industry that attracts a lot of money and that lacks old well establish brokers. The binary options industry have only been around for a few years. Therefore there are no brokers that are more then a few years old. This combination of large amounts of money and the lack of well established, well known brokers have attracted a number of scammers to the industry. Scammers that just want to make some quick money, that do not want to build a successful broker. These scammers have in the past opened a number of brokers that acted very irresponsible and that made sure that the traders always lost their money.
Most of these scam brokers have now been forced out of the market. There is however nothing that guarantees that there wont be any new scam brokers that enters the market in the future. It is therefore very important that you make sure to chose a regulated broker that is regulated under a well developed legal system. One example of a jurisdiction that have a well developed binary options regulation is Cyprus. Malta is another example of a jurisdiction with a well developed regulation. I also recommend that you use a trustworthy review website to make sure that a broker is reputable before you register with it.
Newer register with an unregulated binary options broker. I also recommend that your refrain from registering with new brokers. Wait until they have proven themselves over a period of time before you register with them.
Other scam services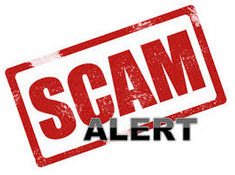 There are a number of different third party services available for binary options. Most of these products are scams and I do not recommend that you pay for any of them. Be vary of any service that promise to make you rich or to promise to make you free money. Good example of products of this type includes binary options signals, binary option systems and trading robots. Almost all (all) products in these categories are scams.
Free binary option signals: Free binary options signals often promise to provide you with the information you need to make money. They will tell you what to buy and if you follow the advice then you will make money. Sounds like a good deal for a free service right. The scam here is that you usually have to register with a broker of their choice using their link. The signal provider then get a commission for referring you to the broker. The free signals motivate you to trade and guarantees that they get their commission. The signals are usually very low quality and you will lose money while trading with them. The only one that makes money is the signal provider.
Binary option signals: Binary options signal claims that they can make you money by telling you which options to buy. In return you have to pay them a subscription fee. Many signal provider publish their success-rate on their website. A success-rate that proves that they make money. This success-rate is however often faked as they edit their historical trades to makes sure that their history looks good. This is not necessarily always the case but it is a wide spread problem. You can often spot these scam providers buy the fact that they have impossible high success-rates or that they have very stable success-rates. All honest providers have good and bad months. Never trust a provider that claims that it never have had a month that ended with a negative result.
Binary option systems: Binary option systems are always scams. They usually work in the same way as roulette and other gambling system. They all suffer from the same weakness as gambling systems. They work in theory but not in the real world. The result from these systems are often even worse then it would be if you used them at the roulette table and using these systems can cost you a lot of money. Never get tempted to pay for one of these systems. You will give money to a scammer and lose money when you use the system. Binary option systems and binary option strategies are not the same thing. Strategies can help you make money on the options market.
Automatic trading robots: There are two types of binary options robots. One type that can perform trades based on signals sent to them from you or from a signal provider. These robots do what they claim to do and are not a scam. The second type of robot is robots that analyzes the market and trades independently based on different algorithms. These robots can often be rather expensive. This type of robots tend to be scams unless you are skilled enough to develop your own working trading algorithms. To buy a working trading algorithm designed by someone else cost many millions. No one would sell an algorithm that can make money automatically for a few hundred or thousands. Big banks and hedge founds spend hundreds of millions to develop this type of algorithms. You will not be able to find one that is sold cheaply online.